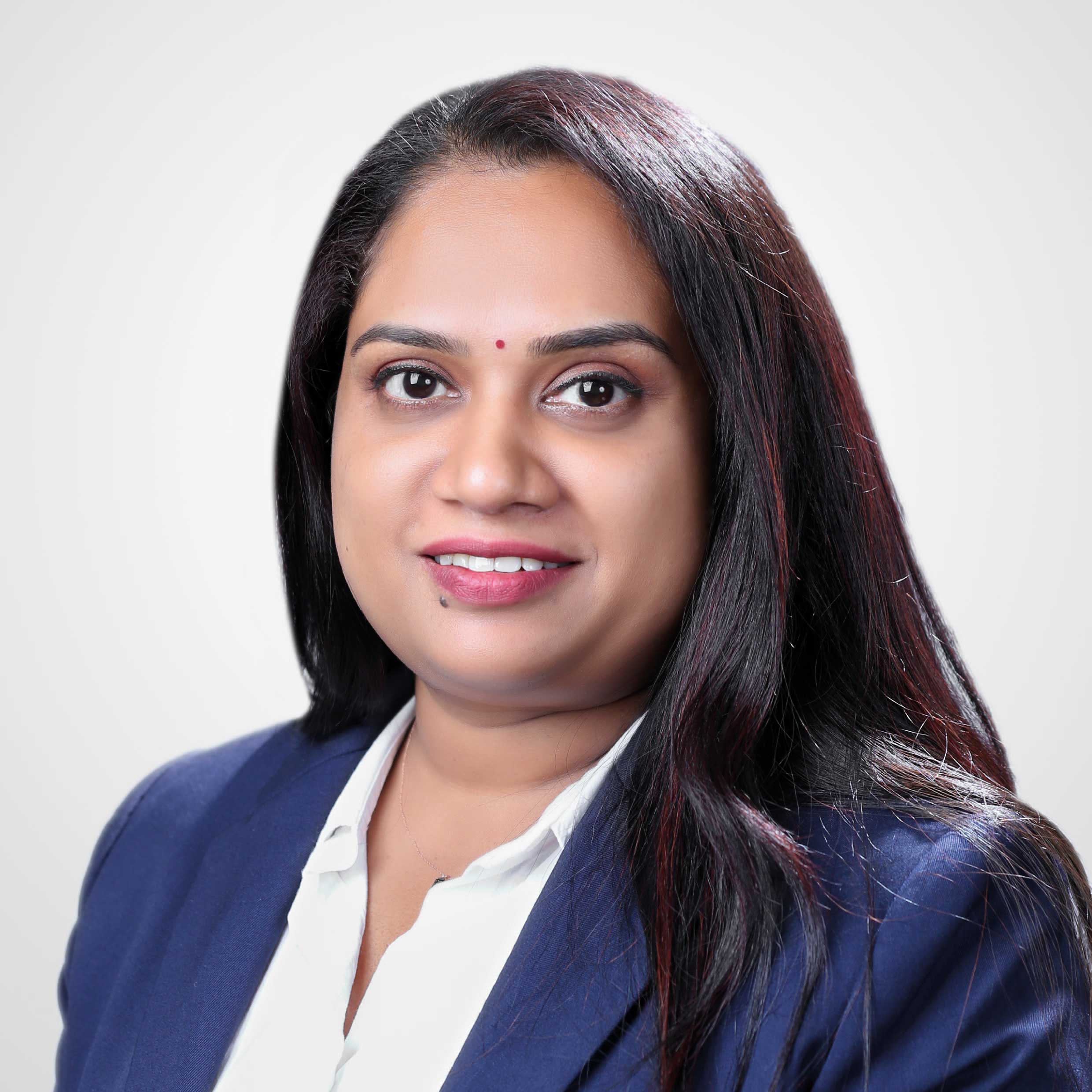 Biography
NMC ProVita's Wound Care Nurse, Dalu, oversees all wound care and pressure injury prevention measures to ensure that patients receive top-notch care. With over 11 years of nursing experience across various specialities and a Bachelor of Science in Nursing (BSN) from Smt. Nagarathnamma College of Nursing, Bangalore, Karnataka, brings a wealth of expertise to her current role. 
With exceptional skills and extensive expertise in wound care, Dalu's career journey has been marked by various vital roles. Notably, she has served as an acute and wound care nurse at Al Rahba Hospital in Abu Dhabi, and a staff nurse at Maternity and Children's Hospital in Saudi Arabia, where she specialized in providing care for newborns in the Well Baby Nursery.  She has also worked as a staff nurse (CATH Lab Nurse) at Fortis Hospitals Limited in Bangalore.
Dalu's passion for wound care has driven her to pursue further education and certifications, including an International Interprofessional Wound Care Course certification from the University of Toronto. This dedication to professional development has equipped her with the knowledge and expertise required to manage complex wounds, conduct product reviews and trials, and develop essential wound clinical practice guidelines at NMC Provita.  
Collaborating with other healthcare professionals, Dalu creates customized treatment plans to meet the unique requirements of each patient. Her leadership and expertise ensure that patients receive the highest quality care and attention, resulting in a speedy recovery.
Dalu's unwavering commitment to providing the best possible care to her patients is evident in her dedication to professional development and her extensive nursing experience. She is a valuable asset to the healthcare team at NMC Provita, and her passion for healing those in need is a true testament to her dedication to the nursing profession.

Woud Care Services Include:
Diabetic Leg and Foot Wounds / Diabetic Foot Ulcers: Specialized care to promote optimal wound healing and prevent complications in diabetic patients.
Pressure Ulcers: Implementing effective measures to prevent and treat pressure injuries, prioritizing patient comfort and rapid recovery.
Negative Pressure Wound Therapy (NPWT): Utilizing state-of-the-art NPWT technology to expedite wound healing and enhance overall outcomes.
Wounds from Trauma: Expert care for wounds resulting from accidents or injuries, ensuring comprehensive treatment and attention.
Burns Dressing, Compromised Skin Grafts, and Flaps: Specialized attention to burns and the management of skin grafts and flaps.
Complex Soft Tissue Wounds: Tailored treatment plans for wounds involving soft tissues, optimizing the healing process.
Necrotizing Infections: Effective management of infections and promotion of healing in cases of necrotizing wounds.
Crush Injuries: Focused care for wounds caused by crush injuries, aiding in swift recovery.
Other Slow-Healing Wounds: Customized treatments for wounds that require extra care and attention.
Non-Healing Wounds for Vascular Surgery Patients: Essential wound care for vascular surgery patients, aiming to avoid the need for amputation whenever possible.