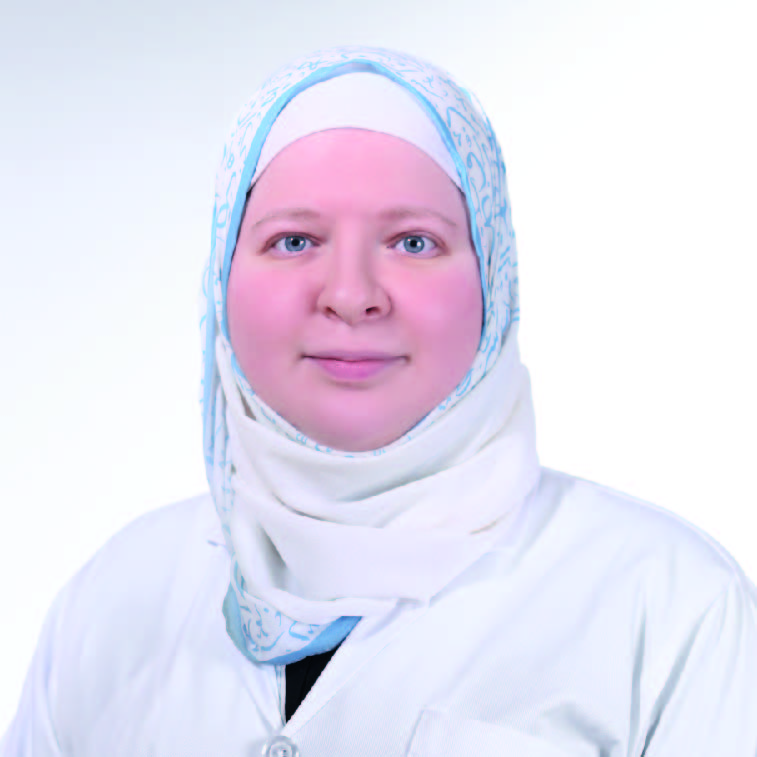 Biography
Lamis Akkad is a highly accomplished clinical dietitian with a Bachelor's degree in the coordinated program of Dietetics from the United Arab Emirates University (UAEU), where she received a second honor degree. Throughout her academic journey, she actively participated in multiple research projects, showcasing her dedication to the field of dietetics.

She is a licensed clinical dietitian recognized by the Department of Health (DOH), highlighting her professional competence. Over the course of her career, Lamis has worked in various areas, accumulating extensive experience in clinical nutrition. With over 7 years of experience in the field, she has gained valuable expertise in clinical nutrition and foodservice management.

Lamis has worked in diverse healthcare settings, including outpatient clinics, acute care, ICU, and long-term care, allowing her to develop a well-rounded skill set in patient care and nutritional support.

Fluent in both Arabic and English, Lamis is well-equipped to communicate effectively with a wide range of patients and healthcare professionals.

Her areas of interest reflect her passion for specialized nutrition management, which includes enteral and parenteral nutrition support, advanced medical nutrition therapy for oncology patients, nutrition for injury recovery and rehabilitation, and nutrition management in clients with genetic metabolic conditions (inborn errors of metabolism) and metabolic syndrome.

With her wealth of experience and dedication to improving patient outcomes through nutrition, Lamis is a valuable asset in any healthcare team or nutrition-related role.