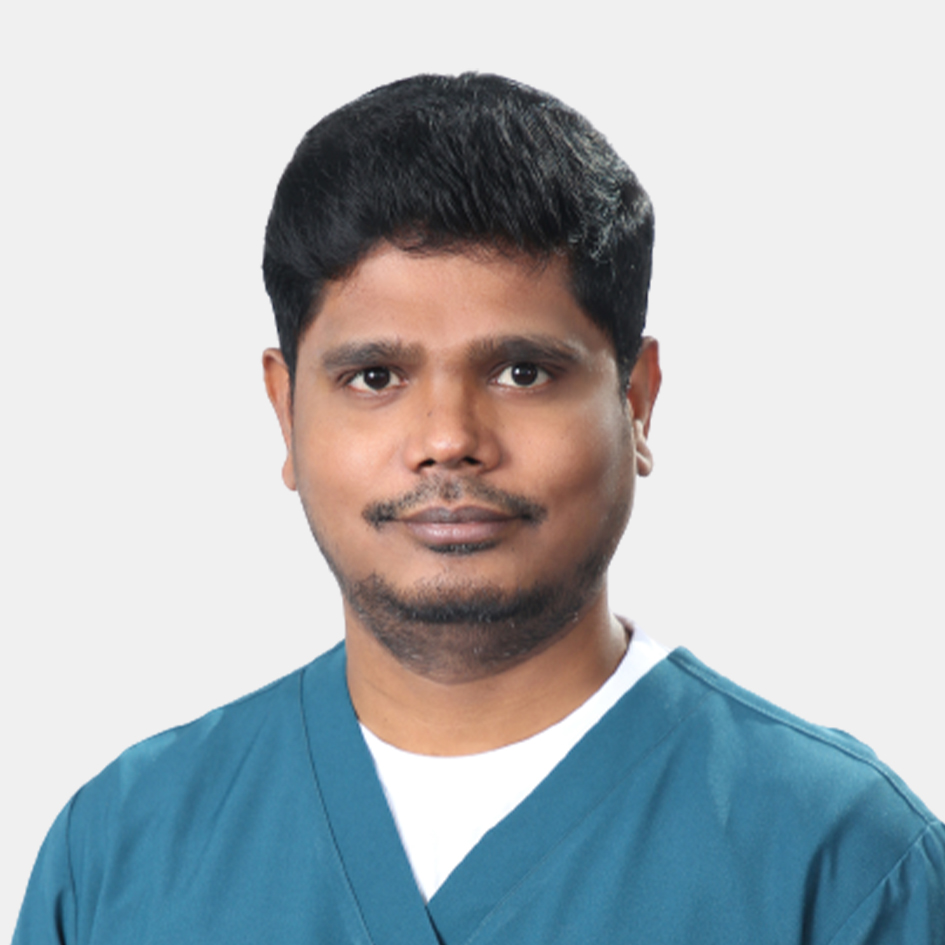 Biography
Balaji Saminathan is a highly skilled Senior Physiotherapist with an impressive 15-year career specializing in Neuro rehabilitation. He earned his master's degree in physiotherapy with a specialization in neurology from DR. M.G.R Medical University in Chennai, Tamil Nadu, India, in 2011. He furthered his expertise with a Fellowship diploma in an updated approach to stroke rehabilitation and prevention from the London Academy, UK, in 2021. Balaji also completed a certification course in Dry Needling.

His journey began in 2008 as a clinical Physiotherapist at PSG Multispecialty Hospital in Coimbatore. He later transitioned to RECOUP Neuromuscular Rehabilitation Hospital in Bangalore, India. In 2014, Balaji ventured to the UAE, where he contributed his skills to Merciful Hands Home Health Care Center, focusing on home care physiotherapy and geriatric care. His career path led him to Health & Beauty Polyclinic, where he specialized in ergonomics, myofascial release, trigger point release techniques, and assessment and treatment protocols for various conditions including musculoskeletal, adult and pediatric neurological, and cardiopulmonary rehabilitation.

Currently, Balaji is employed as a Senior Physiotherapist at NMC ProVita (Specialty Hospital) in Al Ain since July 2020. He is dedicated to continuous improvement and delivering quality care, actively engaging in professional development opportunities. He has attended workshops on topics such as Multiple Sclerosis (MS) management, the Bobath (NDT) approach for stroke rehabilitation, and K-taping techniques.